I am trying to figure out if Laptimer or one of your other products can be used as a digital dash for my track car. My tach is not reporting accurately but laptimer is via the kiwi3 obd connector.
Basically, I want to use one iphone for the dash but then do all the data and video recording on the second iphone.
Looking for a view like this one one your webpage that shows RPM and Speed.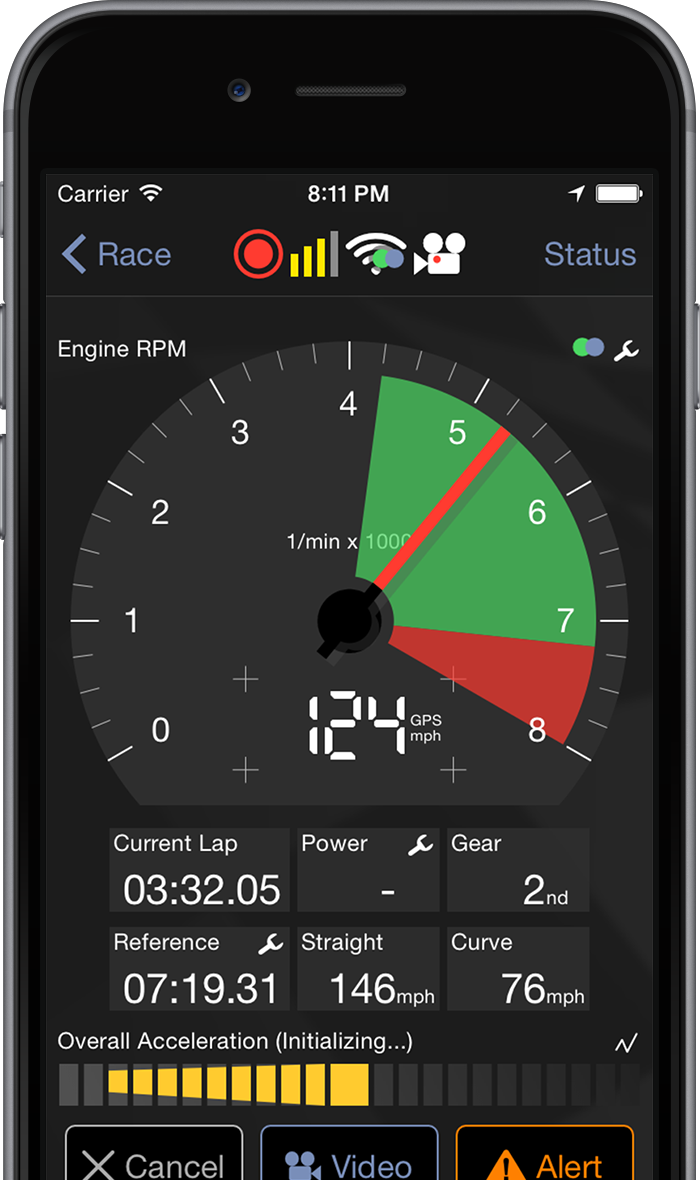 Thanks,
Sean