I am a newbie when it comes to using Harrys Lap Timer. I have read the 23 page PDF document that talks and assists in setting the video up. I can get Harrys Lap Timer to control the Go-Pro.
However I get a message still showing that the source is Offline (External Cam Recordings)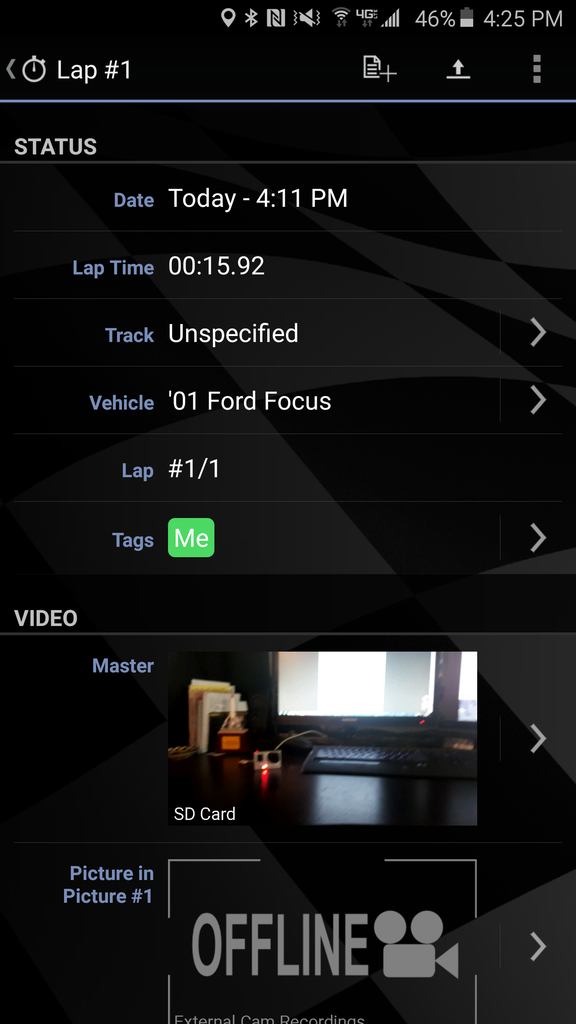 I understand that I can not download the video directly from HLT, but the Go-Pro App does, so after downloading it and then copying the file in the same directory as what HLT uses I am able to see it. I am able to go in and add this file to the track (has the red !) but Picture in Picture #1 still shows as Offline, and the video brought in as picture in picture 2.
I am able to overlay the video, although it does look like the length of recording from the Go-Pro is a different length than from the phone and they dont sync up well (approx 1/2 second to 1 second off?)
What am I doing wrong?
I have Adobe Premier Pro, so if I cant work this out then I will manage my picture in picture through an external software. This was one of the pros for going for the Grand Prix version of the software.
Thanks!